About EUDEC

EUDEC is a non-profit organisation that promotes democratic education as a sensible educational model for all democratic states.
Its members are individuals, schools and institutions throughout Europe with decades of experience in democratic education.
EUDEC pools this knowledge and shares it in the form of:
online information about democratic education in theory and practice
publications
conferences, meetings and seminars
school partnerships and exchanges
opportunities to visit schools
a thriving, mutually supportive network of schools, universities, organisations and start-up groups.
One of the things that makes this organisation so unique is the active role played by school students at all levels: e.g. as individual members, on the EUDEC Council, in conference-planning, in the organisation of programmes etc.
Read more about the history of EUDEC.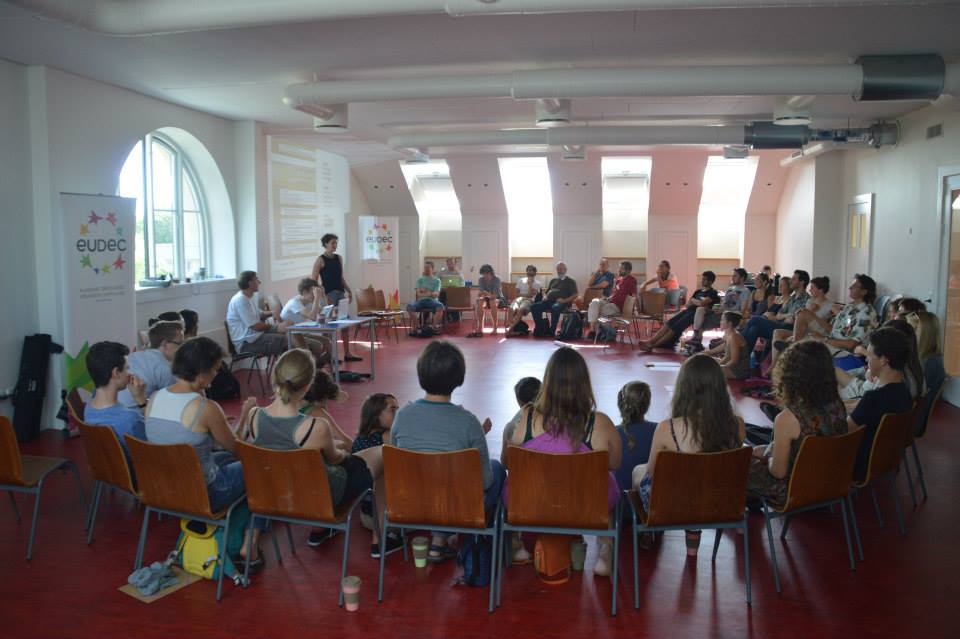 Downloads:
EUDEC Flyer
See also:
EUDEC's aims
Members
---