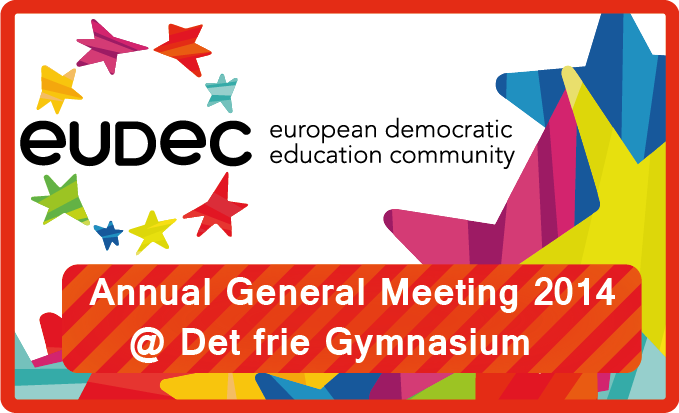 EUDEC AGM 2014
Det frie Gymnasium is happy to announce, that the 2014 EUDEC AGM (Annual General Meeting) will take place at Det frie Gymnasium, Copenhagen, Denmark.
You can register here.
When:
The AGM will take place between August 5th and August 8th, with arrival the 4th and departure the 9th.
Where:
The AGM will take place at Det frie Gymnasium
, Copenhagen, Denmark.
Det frie Gymnasium Struenseegade 50
2200 København N
Danmark

The venue is situated in the popular area of Nørrebro in the central Copenhagen, at walking distance from the medieval and historical centre. The venue is just beside the Hans Tausen's Park, where'll you find a little playground, a basketball- and a football ground and some small climbing walls. And just behind the park you'll find the Assistens Cemetery, which is used as a park by the people of Nørrebro, and where you will find the tombs of H.C. Andersen, Søren Kirkegaard and Niels Bohr.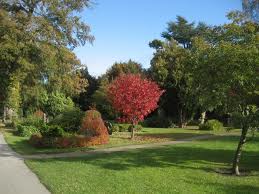 Registration:
After some delay it is now possible to register for this years AGM here

Remember to register whilst the early bird fees are still available (until June 1st).
Accomodation:
It will be possible to accommodate up to 150 people in several smaller dormitories at the venue. We are working on other forms of accommodation at the moment, such as private accommodation for students at students places and home exchange.
For instance check out this site
.
But it is of course also possible to organise your own accommodation. For instance there is a Youth Hostel 50 meters down the road and a camping ground 10 minutes away (car) / 20 minutes away (public transport) / 40 minutes away (foot).
If you choose to stay at the school, it is unfortunately not possible to stay longer than from the 4th (the arrival date) to the 9th (departure date) as Danish law forbids that many people to stay in such a small place for more than 5 nights.
We'll be back with further suggestions for accommodation.
Parking:
It will not be possible to park your vehicle at the conference venue itself as the schoolyard will be used for the conference. There is a paying zone for parking in central Copenhagen which ends just behind the the school, therefore it might be possible to find a free parking place very close to the venue. However, it might be difficult, since the city is often crowded and you generally have to drive around, searching for a place for a little while before finding one.
Visit this site
for more information.
Beware that the two nearest parking houses will not be found on this web site.
---