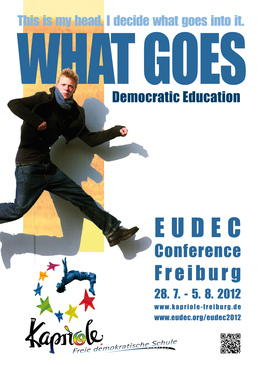 EUDEC2012 Prices
The prices quoted here include:
access to and usage of the conference venues,
access to all conference talks, workshops and other activities as well as the cultural programme
three meals per day (starting with dinner on Saturday 28.7. and ending with breakfast on Sunday 5.8.),
a ticket for public transport for the whole conference week (allowing you also to take local trains into the Black Forest for example).
Please note that these prices do not include accommodation!
Full conference fee - "late booking fee"
These are the conference fees:
regular fee: 350 Euro
reduced fee: 250 Euro (for students, unemployed, people with very low income)
Fee for attending only the public session on 3-4 August
The fee for the public session is:
regular fee: 50€ / day
reduced fee: 35€ / day
The price includes lunch on both days and a party on the evening of 4 August.
Reductions
We gladly give reductions to students, unemployed and people with a very low income.
Children up to 6 years of age attend the conference completely free of charge.
Children aged between 6-10 years pay only 80€ (to cover the food costs).
Further reduction: If, for some reason, you really can't pay those prices but would love to attend the conference, write to us via questions2012 at eudec.org and we'll work out a solution together with you.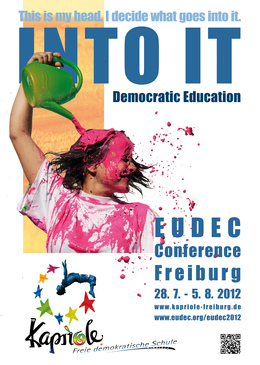 Sponsorship
If you feel you'd be able and willing to pay more than the regulare fee, a "sponsorship fee" (to enable us to further reduce prices for a few participants in need), please tell us in the comment section of your registration.
Refunds and Cancellations
Any requests for changes or cancellations must be submitted in writing to registration2012 at eudec.org
Registrations can be transferred to another member of your school or organisation at no penalty cost, however notice must be provided in writing to registration2012 at eudec.org at no later than 12th July 2012.
If a cancellation is received prior to 30th June 2012 a refund equal to 50% of the total amount paid will be offered.
If a cancellation is received prior to 26th July 2012 a refund equal to 25% of the total amount paid will be offered.
If cancellation is received on or after 26th July 2012, no refund will be offered.
---