EUDEC Member School:
Netzwerk-Schule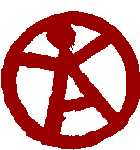 Address:
Marchlewskistr. 40
10243 Berlin
Germany
Phone: +49-30-40393340
Website: http://schule.netzwerkspielkultur.de

E-mail: schule at netzwerkspielkultur.de
Contact person: Mike Weimann
Number of students: 85
Age range students: 5-17
Year founded: 2008
School Info Chart - Netzwerk-Schule
The NETZWERK-SCHULE combines several innovative approaches. It implements the ideas of democratic education in the form of a democratic school. As a comprehensive school it is open both mornings and afternoons. It integrates children with disabilities and cooperates with youth welfare services, cultural institutions and local businesses as a socially oriented neighbourhood school.
In our concept we take a lerner-centred approach and respect the students' rights for self-determination. Most decisions concerning the organisation of the school are made democratically in school meetings. Conflicts are solved through fair processes. Students and teachers have equal rights.
---