EUDEC Member School:
Freie Schule Leipzig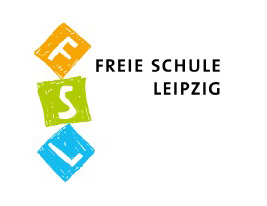 Address: Alte Salzstr. 67, 04209 Leipzig, Germany
Tel.: +49 (0) 341.301.3343
Fax: +49 (0) 341.301.3343
Email: buero at freie-schule-leipzig.de
Website: www.freie-schule-leipzig.de
Name of contact person: Benni Schmutzer
Year founded: 1990
Number of students: 170
Age range of students: 6-17
Number of staff: 12 full-time, 2 admin, 2 interns
Type of funding (government/private): government and private
School Info Chart - Freie Schule Leipzig
The Freie Schule Leipzig is a democratic school. It has its roots in the civil movement in the late 80s in the former GDR, which finally led to the breakdown of East Germany.
Our mission statement is pretty much equivalent to the IDEC 2005 resolution. Everyone is free to decide how to spend their time: what, when, how and with whom he or she wants to learn. Decisions concerning the rules and regulations of the school are made in the weekly school meetings, where everyone has an equal vote. Our goal is to accept everybody as the unique person she or he is and to create a space where everybody can unfold their potentials.
We have age-mixed groups. They meet every day in a "morning circle". This is also where most conflict resolution takes place. If a solution can't be found in the morning circle, you can bring up the case in the school meeting. The school meeting can also call for an issue to be dealt with by the so-called "small school meeting", which is a committee of elected student and team representatives from all groups. This committee also has the authority to set punishments if necessary.
We see parents as very important and competent figures who are strongly attached to their children. That's why we try to cooperate very closely with them. There are many meetings for parents and many chances for them to get involved in the school. But the parents are not members of the school meeting. We try to create and run our school as sustainably and respectfully as possible towards the environment. We see ourselves as a learning community, and we are open for changes.
---