Det frie Gymnasium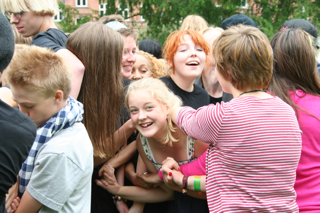 Address: Møllegade 26,
2200 København N, Danmark
Tel.: +45 35 37 11 11
Fax: +45 35 37 26 11
Email: da at detfri.dk
Website: www.detfri.dk
Name of contact person: David Simonsen
Exchange Information:
See here for detailed information about exchange possibilities with this school.
Year founded: 1970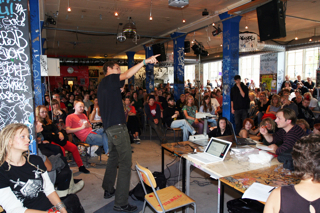 Number of students: 631
Age range of students: 14 - ...
Number of staff: 79
Type of funding (government/private): 85% state/ 15% private
School Info Chart - Det frie Gymnasium
All decisions are taken by the weekly school meeting. Everyone has got one vote - students and staff.
Anyone can start a committee dealing with any topic. They discuss and propose changes or new rules at the school meeting or ask for funding for any purpose at the school meeting.
---